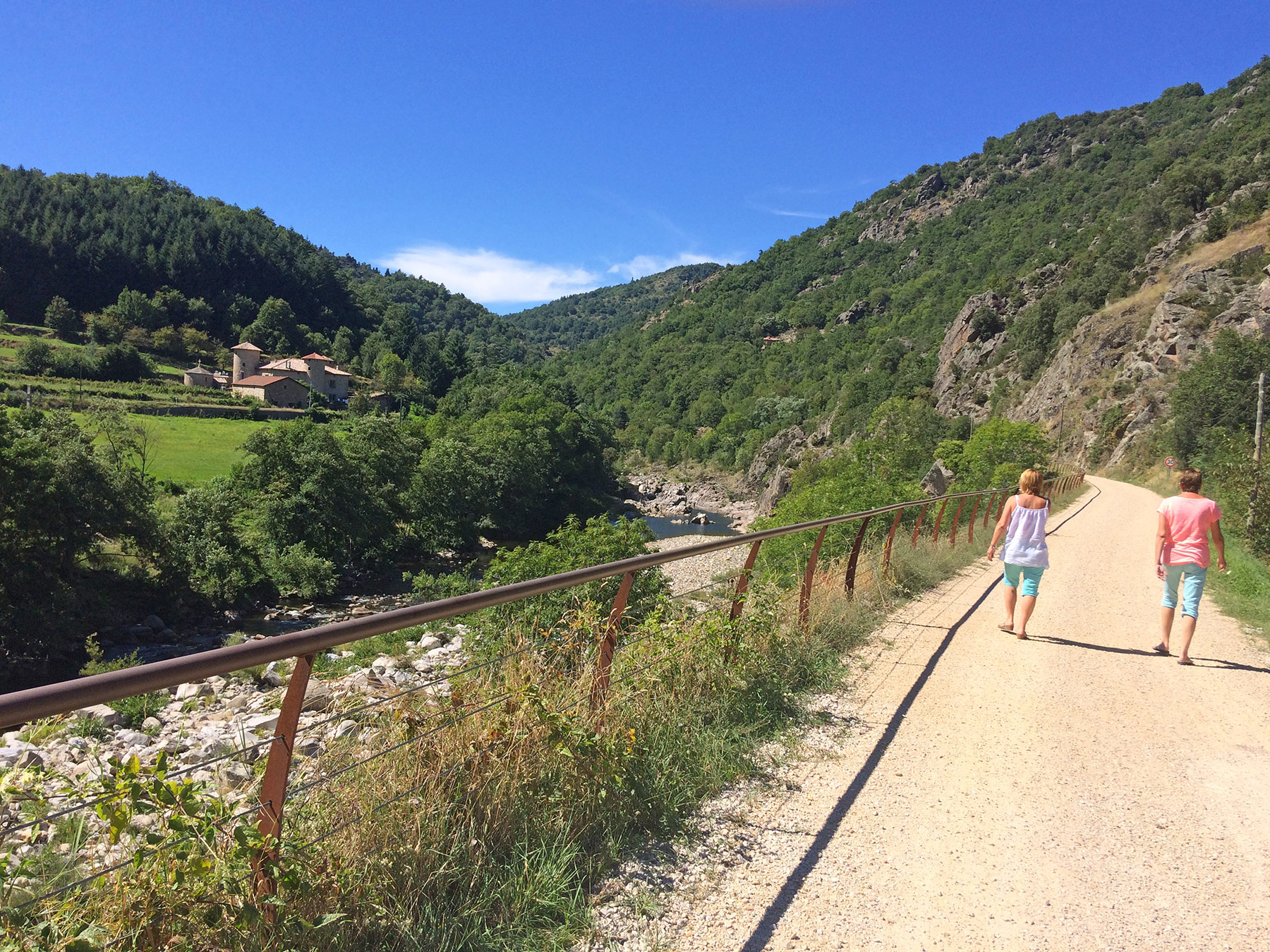 A day's cycling along the Dolce Via
Visit some pretty villages along the way!
You don't have to be sporty to enjoy a huge helping of fresh air on our bridle paths. Along the Dolce Via, the ViaRhôna or La Payre, the kilometres roll on and on amid a gently changing landscape … So why not escape to the country for a family outing in picture postcard scenery?
I live in the town centre.
My gig is to get our small gang together and escape for the weekend for a dose of nature, sport (not too much!) and great company.
For years now, we do the same thing: cycle the 85km of the Dolce Via over two days.
It's easy to organise and simply magic – the Eyrieux valley in spring-time with all its colourful landscapes, little villages and the gentle Dolce Via all to ourselves!
Next year, we've promised ourselves to try out the section leaving from Lamastre.