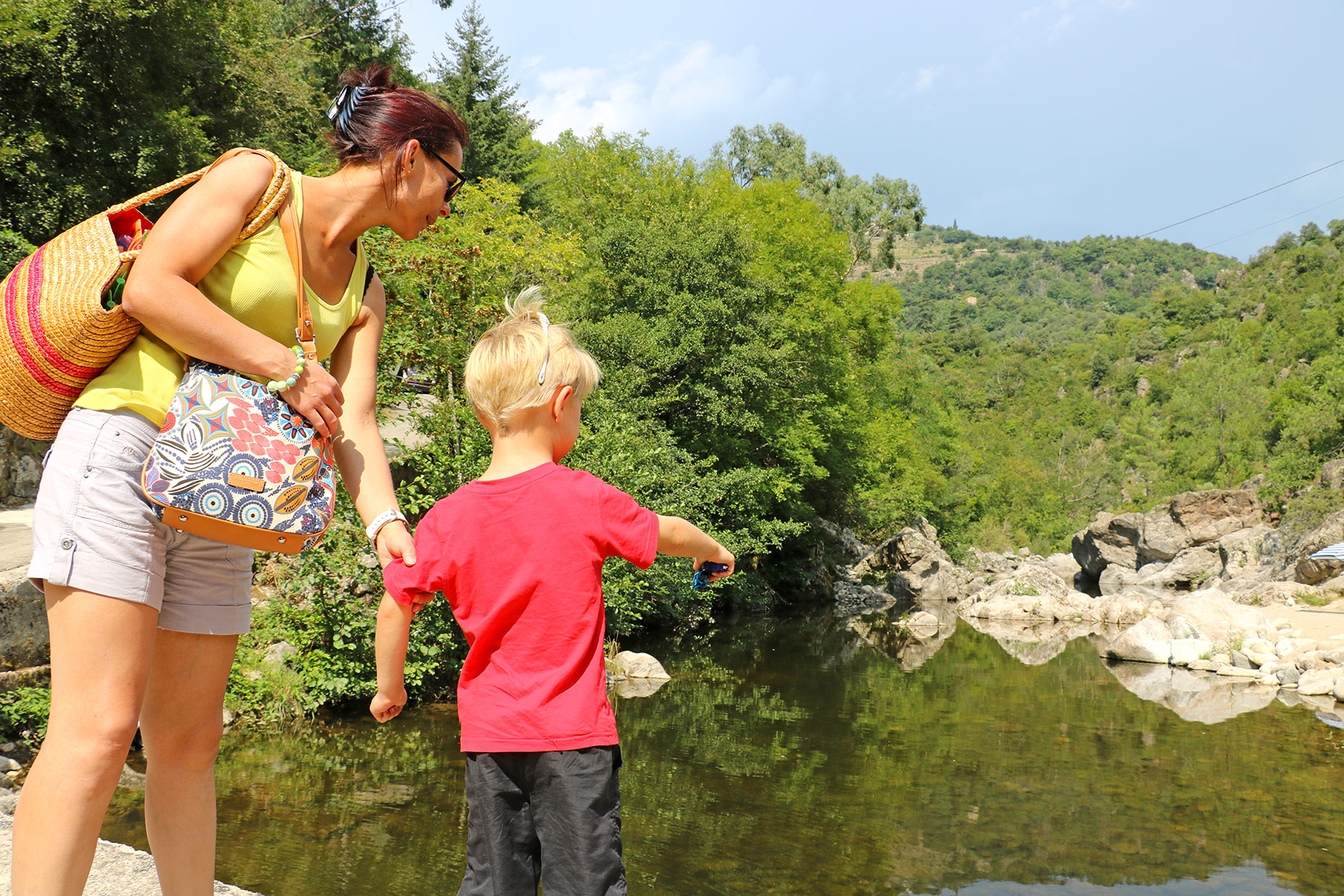 My favourite river alcove tucked into the valley
Ah, so peaceful!
On accède à la plage facilement, possibilité de se garer tout près et pourtant dépaysement garanti !
Toute la famille était ravie, pause rafraichissante, baignade en toute sécurité, snack, possibilité de jouer à la pétanque. il y en a pour tous les goûts !
What a great place to get away from it all, in a little corner of the river in the beautiful Eyrieux valley! It's worth going just for the drive through the valley itself. Once there, you'll find everything you could want in this fantastic little swimming nook – sandy beach, a tasty snack bar, even a concert if you stay on into the evening! You'll feel lucky to be there, just like the regulars who go all the time!
The children had been swimming, made sand-castles, inspected the fish, thrown stones in the water – then, would you believe, at the end of a very hot day, we were treated to a spectacular storm that we'd seen approaching from behind the mountains. It freshened us up nicely as we huddled together under the lifeguard's parasol!
J'ai aimé :
On a même prolongé par une soirée concert à la guinguette de la plage, ambiance conviviale dans un site unique !