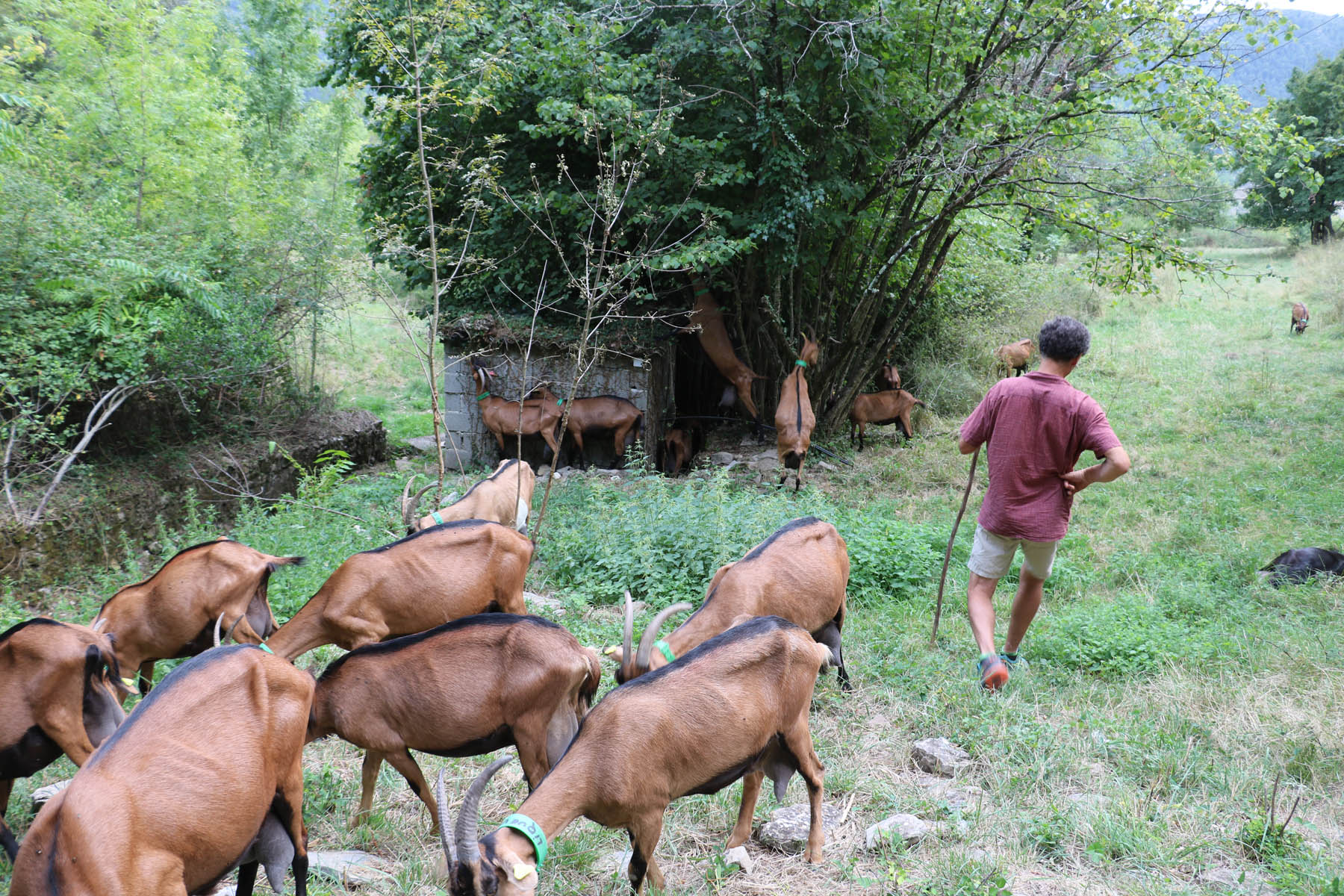 Goat's cheese mid-hike !
A combination of a gentle walk, a bit of history, and some cheese!
Walk from Coux, at the bottom of the village, loop of 5 km, passing by the caves of Jaubernie, old troglodyte dwellings, exploitation of sandstone millstones for the mills of the sector
Gourmet break and visit of the goat farm before leaving: soft pasta tomme, picodon AOP, 50 goats in organic farming…
First of all, we set off from Coux on a nice easy walk (follow the yellow arrows) offering great views over the village and the Ouvèze valley.
Then, advancing further into the undergrowth, we come across some Troglodyte dwellings – most curious, are they a cave of some sort? They are, in fact, peculiar habitations that appear to be carved into the rock, dating back to prehistoric times. They were used as hideaways during the Religious Wars. It's like stepping back in time!
We keep going and come out on the top of a massive sandstone block, situated above the caves, from where the view is superb.  We take a short rest to enjoy the scenery before heading back down and onwards to visit a little goats' farm. After saying hello to the 50 or so goats, we head home with some tasty souvenirs… organically-farmed soft Tomme and AOP Picodon cheese. Yum!
J'ai aimé :
Combine a walk and gourmet delight, goats' farm visit, local farm products.

You can find local farm products at Coux market on Sunday mornings… pick up some charcuterie as well!