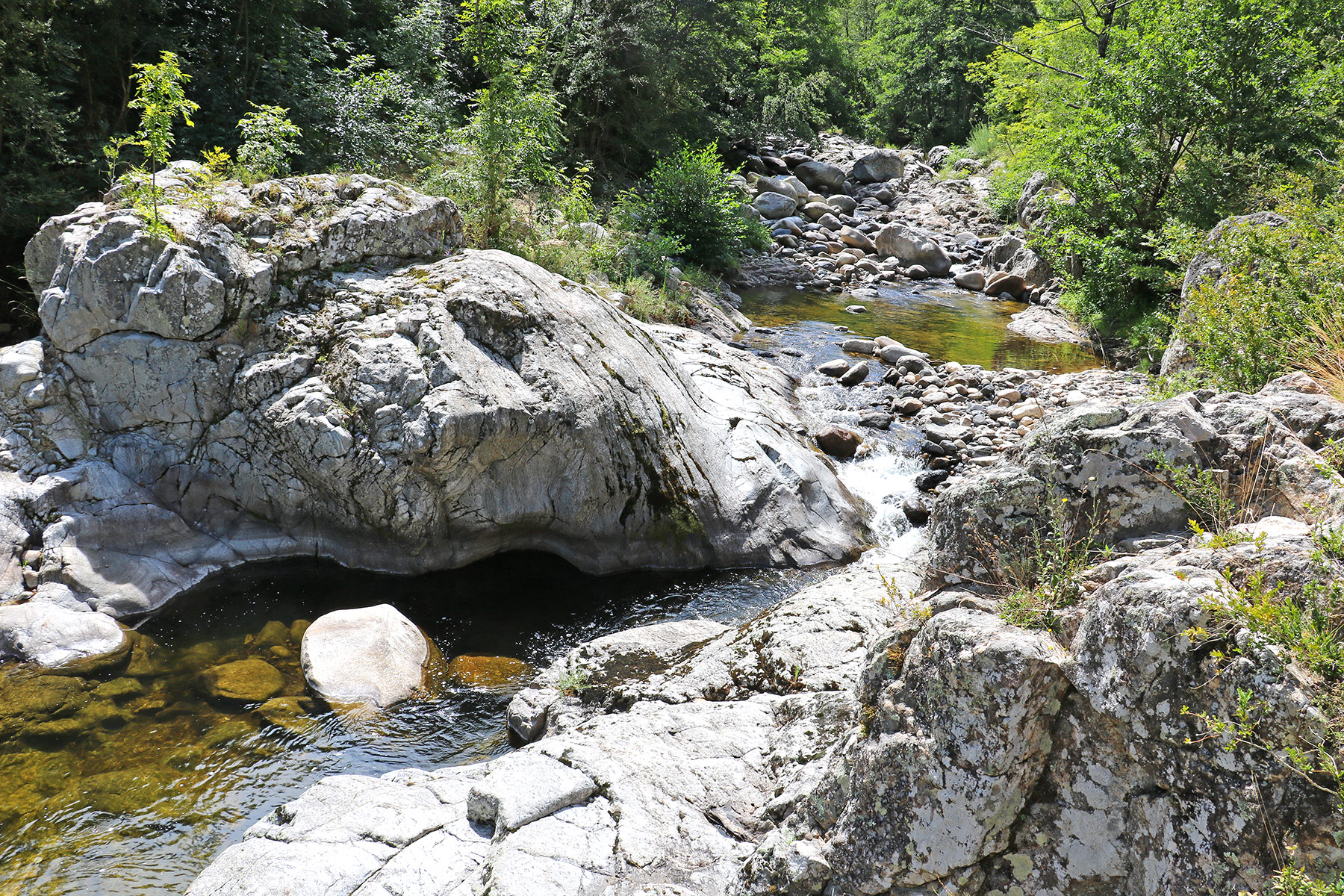 Breathtaking panoramic views
Three giants at my hiker's feet
View from Serre de Gruas: 360° panorama
Gerbier, Vercors, View on the Eyrieux Valley
11 km marked hike – loop from the village
I couldn't believe it. It was the owners of the gîte who tipped me off.
"If you leave from St Cierge la Serre early tomorrow morning and walk for about an hour and a half, you'll see three mountain legends – Mont Ventoux (directly south), Mont Blanc (directly east) and Mont Gerbier de Jonc (to the west)."
I got up, walked and looked to the horizons – it was excellent and moving, a feeling of living a unique, timeless moment.
On the way back, I stopped at a bistrot in the village. The first clients were arriving. It was good timing, I wanted to tip them off about a great walk…
J'ai aimé :
Escape, freedom, wild

Time out!

Finish with a local speciality dish at the village bistrot