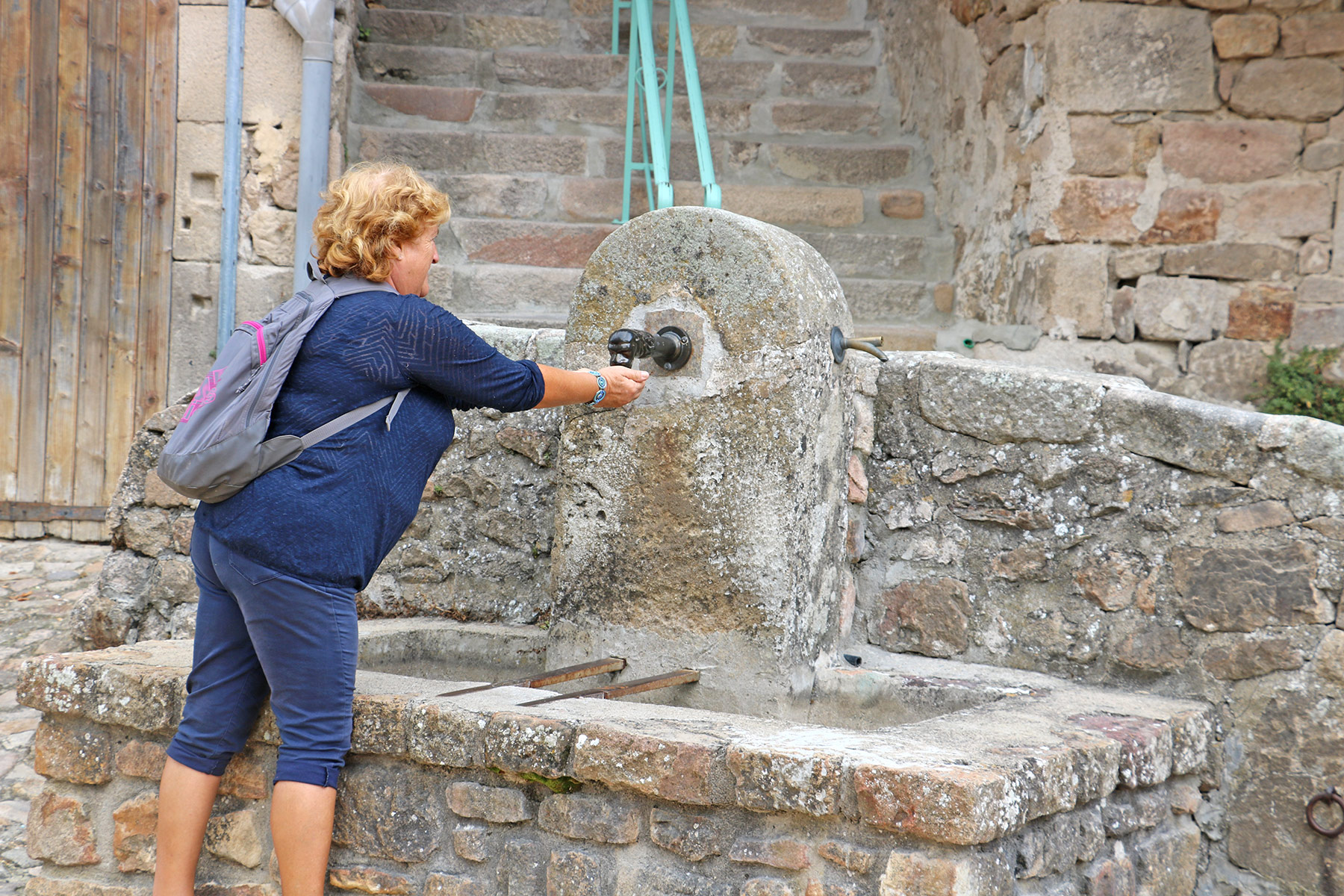 A hillside village where ancient stones speak of times past!
So there we are, heading out for a romantic afternoon as is our wont, the type of afternoon when we simply do whatever takes our fancy! Direction Chalencon, the pretty medieval village listed as a 'village de caractère'.
First up, a quick pit-stop on the way at the viewing platform at St Michel de Chabrillanoux. A great place to fill up on fresh air and the view is amazing – a 360° window looking out over nature! As an added bonus, the sea of clouds part to give us a wonderful glimpse of the wild, silent valley below.
After a dozen kilometres, we arrive at our destination – Chalencon! It has become a ritual for us, to rediscover the sloping cobbled streets, take a relaxing stroll in the quiet calm, and enjoy a meal in one of the excellent restaurants (we know them well)!
At a corner of the street, a resident tells us to take a walk up to the Oppidum – we'd never done it before, today was the day! At the top, (out-of-breath and within touching distance of the sky, we know we're there) we're treated to a magical, panoramic view over Mont Gerbier de Jonc, the Alps, the Vercors mountains, the Cévennes… an indescribable feeling of immense space, of being a spectator in the great theatre of nature!
We end the day with a well-deserved food stop on the village square and some enjoyable exchanges with fellow adventurers!
J'ai aimé :
Le panorama au belvèdere de Saint Michel de Chabrillanoux

Parcourir les petites ruelles pavées de Chalencon